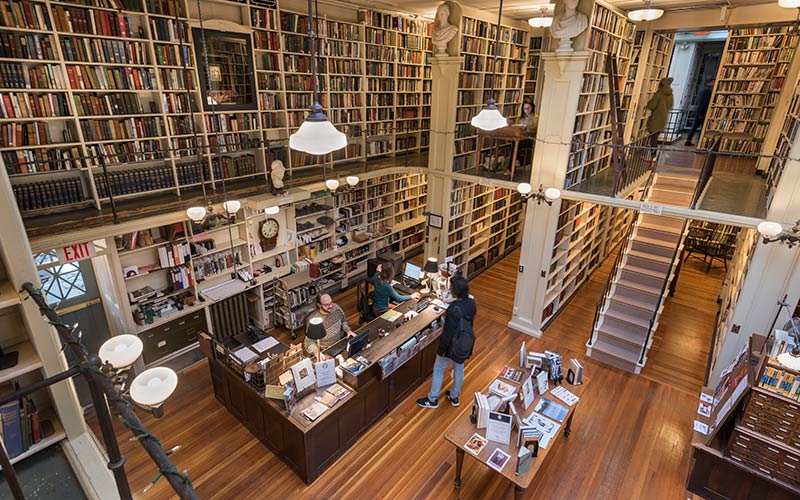 The Providence Athenæum is an independent, member-supported library located on Providence's historic Benefit Street.
Over its nearly 200 years of existence, the library has welcomed illustrious writers, spirited thinkers, and engaged community members through its doors to read, learn, gather, and debate. Our mission is to enrich the mind, inspire the spirit, and elevate the public discourse.
The Athenæum was founded in 1836, and predates the establishment of public libraries. All are invited to join as members, visit the building, explore our history, engage with the collections, participate in programs, and be part of the Athenæum's ongoing story!
You can pronounce athenæum as ath-uh-NEE-um or ath-uh-NAY-um. The "æ" in the library's name is a ligature mark called ash and is used in the traditional spelling.